NATIONAL NATIONAL NATIONALISM at the Venice Biennale
by Biennalist ( 2007)



Extraction and exhibition of national identity
At the Venice Biennale every time there is an opening for a national pavillon most citizens from that country are showing up
to support
or to show up .

At the biennale
openings are very tribales
they gather nations like football matches do .


Nation National Nationalism is one of the important thema of the Venice Biennale every time


Biennalist did a work about this particular subject .


At the Venice Biennale 2007 the team of extracteurs from Biennalist
where moving from national pavillon to national pavillon
during openings
to exctracti some of Hair
meanwhile singing national air .

The Biennalist were making self measurement of nationality .
Tto find out
for example
if at the german pavillon opening the germans coming were really germans .


The national art fans will be asked :
" How many per cent are do you think You are germans ? "
the result were precioulsy kept and then exhibited hanging and floating in the air .
in a street next to the Biennale -

there is something genetic going on with the Venice Biennale
scroll down example of the german/ danish/ american pavillon 's opening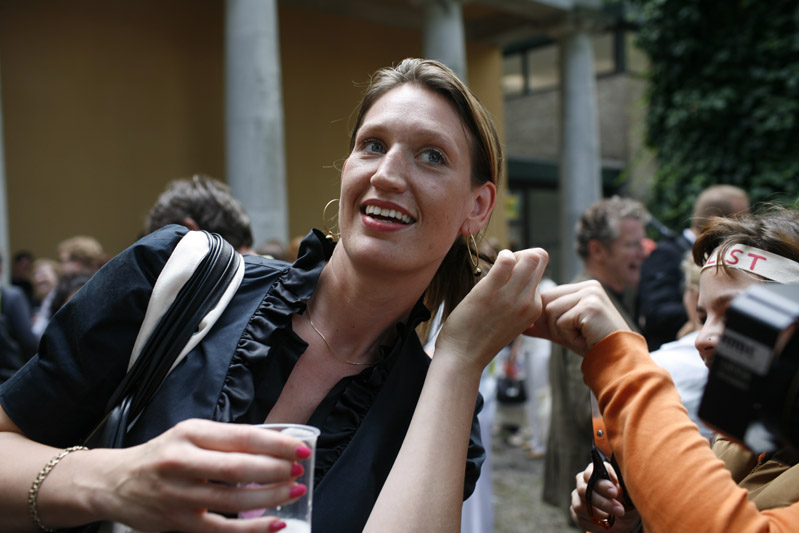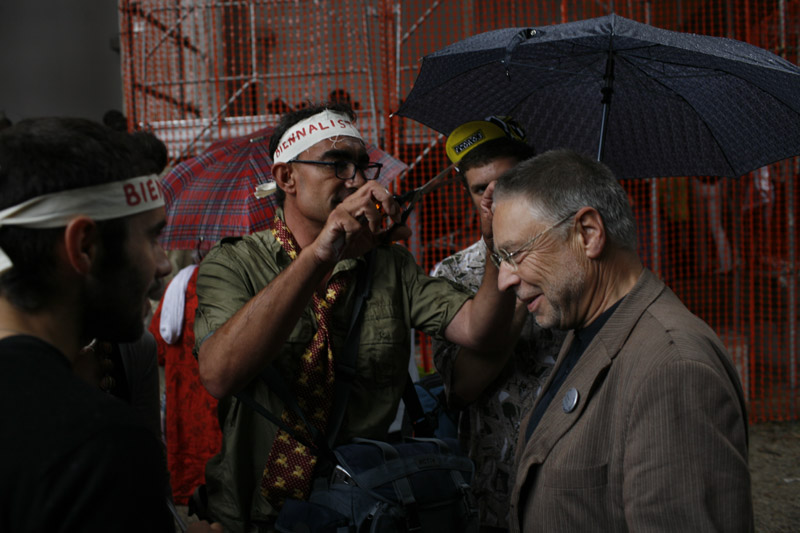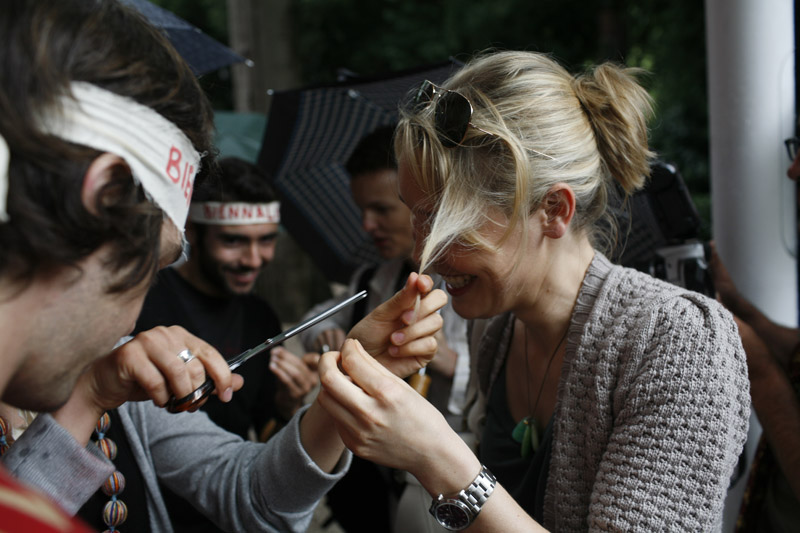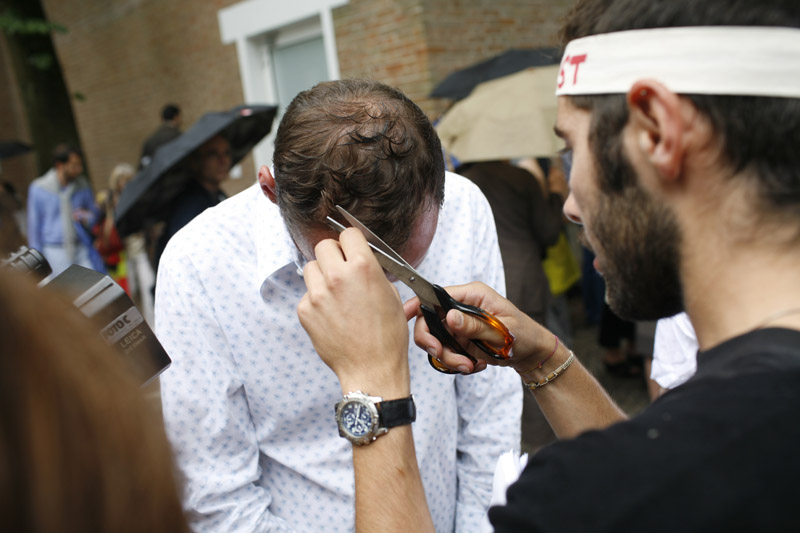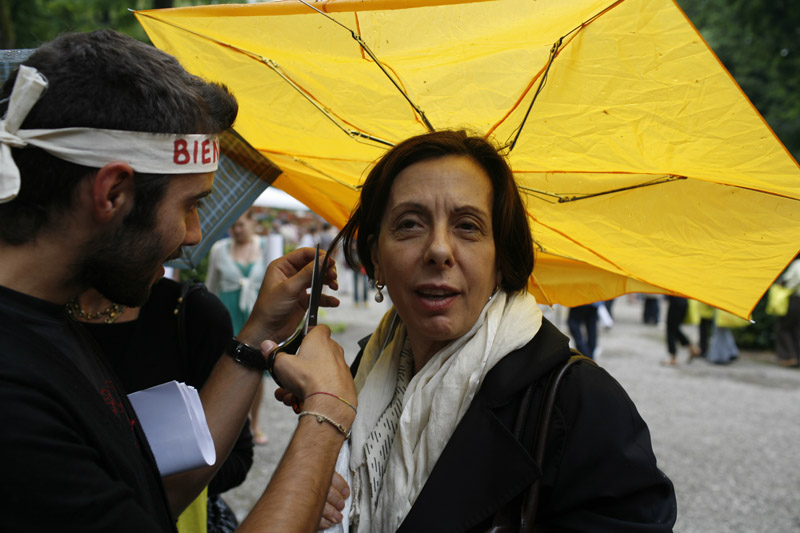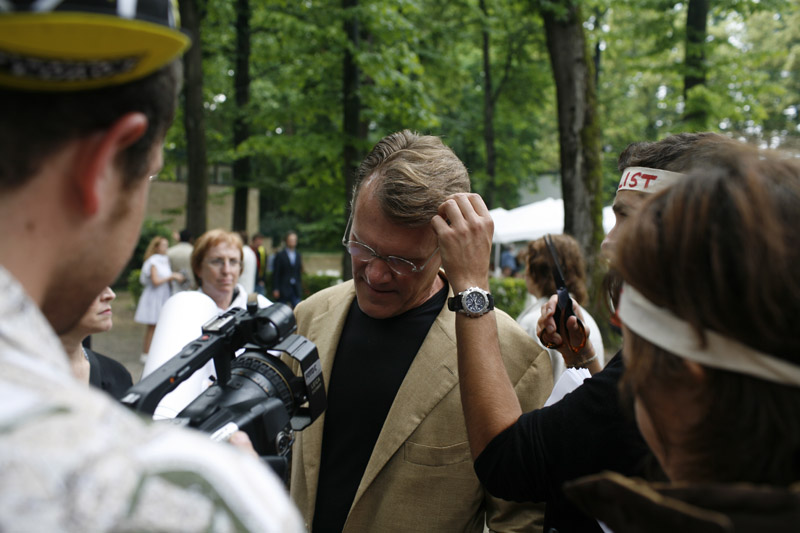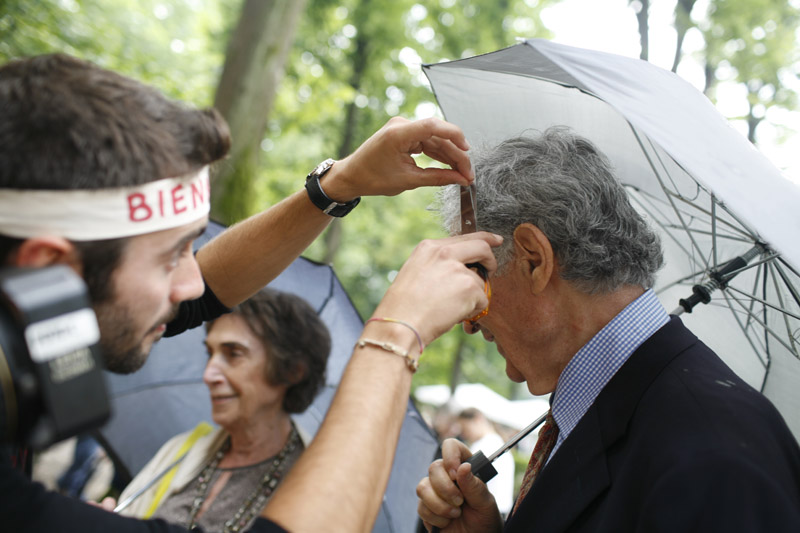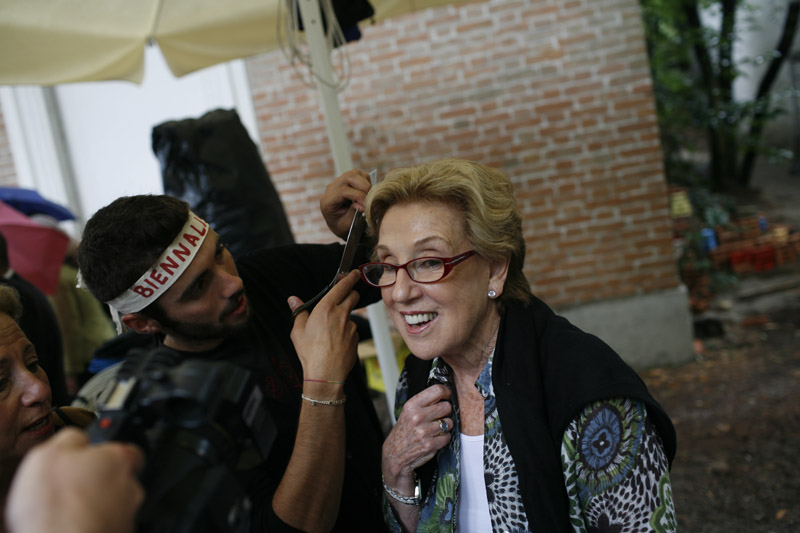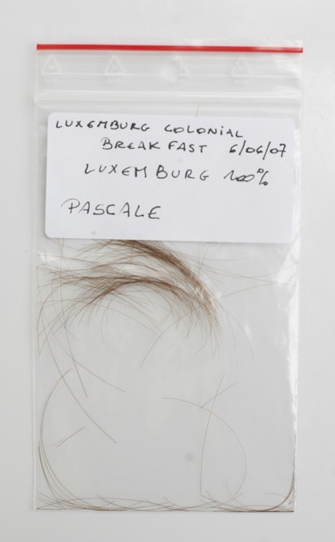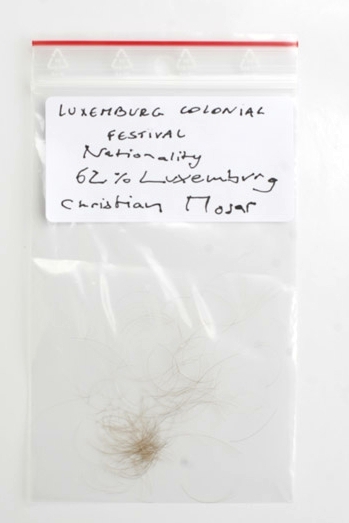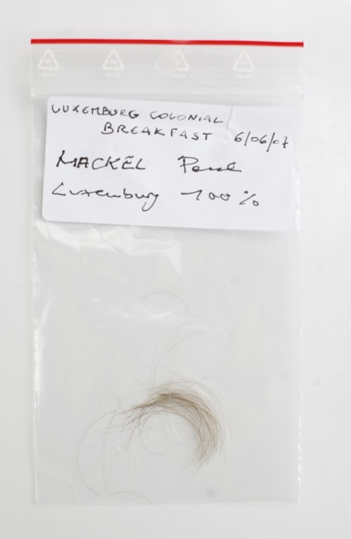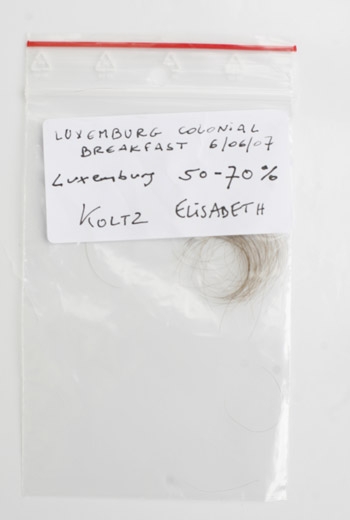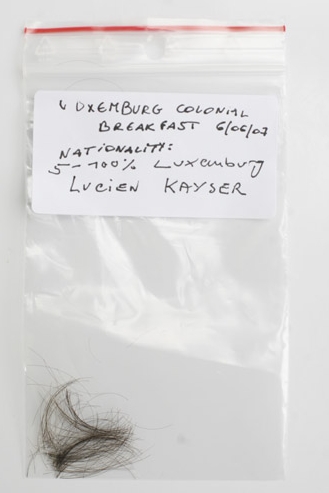 exemple from the Luxembourg opening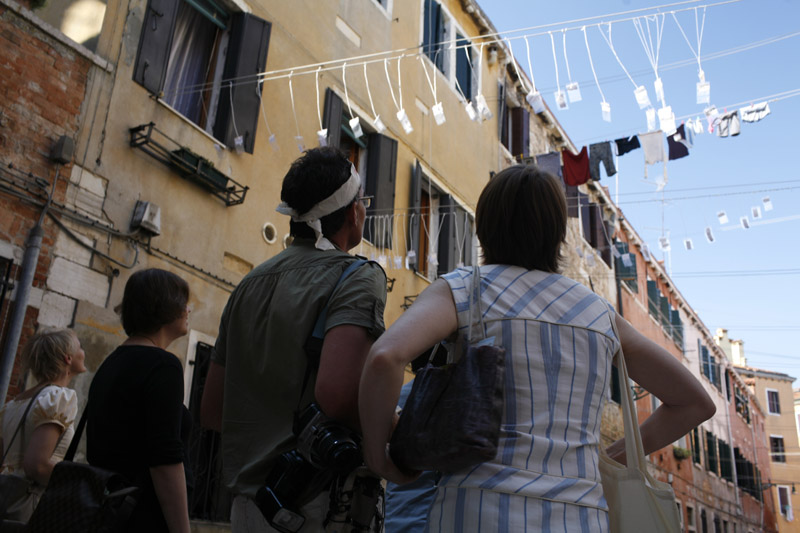 exhibition of the hair sample floating in the air in " Le Colone street "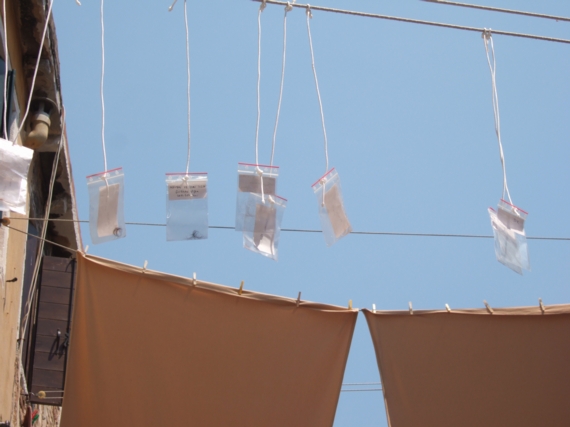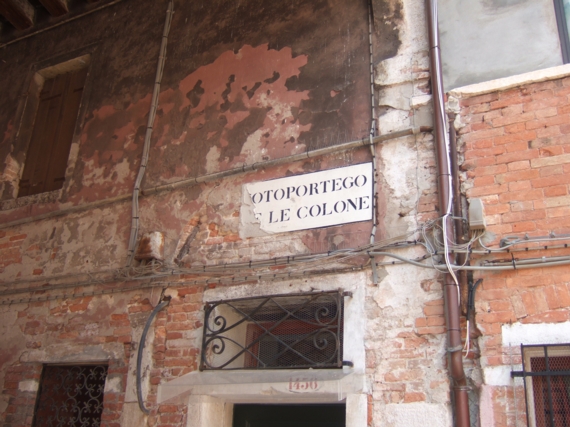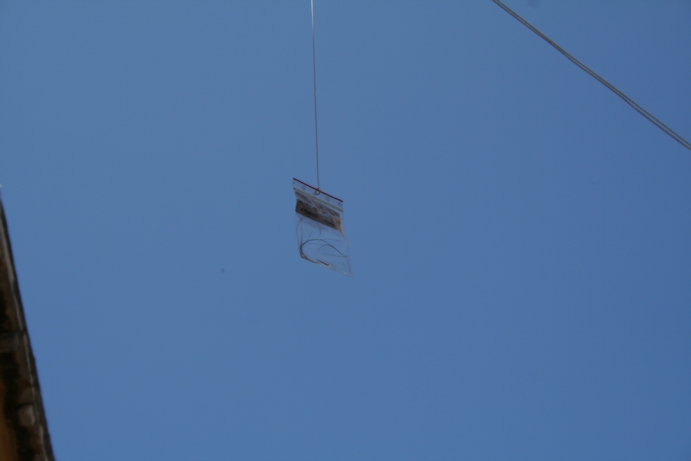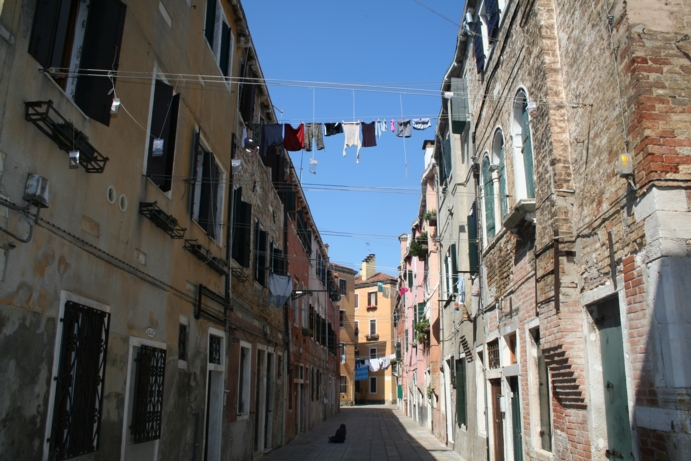 with kind support from the danish art council